Move to Denmark's biggest municipality
The purpose of the website www.flytmodvest.dk is to extend the knowledge of the good life in Ringkøbing-Skjern Municipality. We also call ourselves the Realm of Nature, since we live in the middle of nature and live off it.
We would like to encourage you to move west. We consider it the good life living in the middle of the Realm of Nature, which can boast of having the most satisfied citizens in the world's second happiest country. The good life is many other things, as you will see if you start exploring the pages. We also highly welcome newcomers who will occupy the vacant jobs in Western Jutland or create new ones themselves.
The initiative for the website was taken several years ago in co-operation between a number of local companies and the municipality, but www.flytmodvest.dk is now administered by:
THE SECRETARIAT FOR PROFILING AND SETTLEMENT
Ringkøbing-Skjern Kommune, Ved Fjorden 6, 6950 Ringkøbing
You are always welcome to contact:
Dorthe Frydendahl,
CONTACT YOUR NEWCOMERS' GUIDE
Ringkøbing-Skjern Municipality is geographically the biggest municipality in Denmark, and therefore it has both many towns and villages with big distances between them. We therefore employ five newcomers' guides for each area in the municipality. They each know their area well and are ready to help you if you consider moving to the municipality, or if you already have moved to it.
They can answer your questions about the very conditions in the area of interest to you, and you may for example get help to contact associations, craftsmen, or others. Alternatively, you can contact them if you want a personal guided tour of the area.
You can meet the five newcomers' guides here:
THE HVIDE SANDE AREA
Hvide Sande, Kloster, Stadil, Søndervig and Vedersø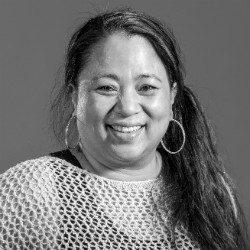 Lei Iben Raunow Andersen
Phone: (0045) 91 17 91 24
I am the newcomers' guide of Hvide Sande and will assist you at any time with settling into your new surroundings. So please, do not hesitate to contact me.
I work for the Holmsland Klit Tourist Association and my main focus is to market the area, co-ordinate and carry through annual events.
I live in Ringkøbing, but grew up in Hvide Sande, so I am very familiar with the area. I have been a newcomer to another town myself. I therefore know the importance of feeling welcomed and knowing who to contact when forming networks, finding friends and taking advantage of the local offers.
THE RINGKØBING AREA
Tim, Hee, Hover, Højmark, Lem, Ringkøbing, Torsted, Velling and Ølstrup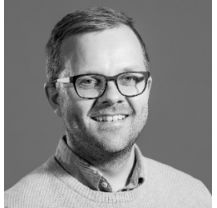 Jacob Muldkjær Rasmussen
Phone: (0045) 22 42 30 99
I grew up in Ringkøbing and moved to Copenhagen on completion of high school. In 2013 I moved back to the town together with my family. From my own experience I therefore know what it is like moving to the area as a newcomer.
Today I am the destination manager of Ringkøbing. One of my most important tasks is to develop the local business life, so it will be attractive to move to the town.
THE SKJERN AREA
Borris, Bølling, Dejbjerg, Faster, Finderup, Hanning, Rækker Mølle, Skjern, Stauning and Troldhede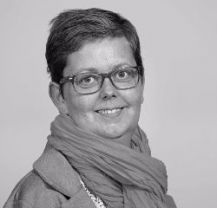 Mette Christensen
Phone: (0045) 42 36 79 80
I have been living in Western Jutland my entire life and right now, I cannot imagine living anywhere else. I thrive with open spaces and wind in my hair.
I normally work in Skjern as the Town Manager of Skjern Trade Association where I am responsible for co-ordinating and arranging events.
I hope the beautiful area, in which we live, will be an eye-opener for even more people.
THE TARM AREA
Bork, Foersum, Hemmet, Hoven, Lyne, Lønborg, Sdr. Vium, Tarm, Vostrup and Ådum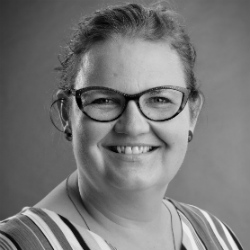 Karina Skovsgaard Nielsen
Phone: (0045) 29 24 24 19
I grew up in West Jutland, but I was living in Aalborg and Copenhagen for a couple of years before returning to the brisk westerly wind.
I am the newcomers' guide of the Tarm area. A wonderful area with many fantastic people, whom I am quite familiar with - i.a. through my job as a journalist and editor of the Skjern-Tarm Ugeblad. Please do not hesitate to contact me, if I can be of any help to you.
THE VIDEBÆK AREA
Egeris, Fiskbæk, Fjelstervang, Grønbjerg, Herborg, Nr. Vium, Rimmerhus, Spjald, Videbæk and Vorgod-Barde
Mette Markussen
Phone: (0045) 28 30 55 85
I am the newcomers' guide of the Videbæk area, where I was born and grew up. I have been living here most of my life.
I thrive on the mentality of Western Jutland and the down-to-earth attitude we have in our area. Besides, I like working with people and building relationships.
I am employed by Videbæk Handel og Erhverv and in my capacity as co-ordinator I am arranging the many events in town.