We have a low rate of unemployment
Are you in need of a job or do you feel like trying something different? Find your next job in Ringkøbing-Skjern, which is the biggest municipality in Denmark.
In Ringkøbing-Skjern Municipality we have many production companies with high levels of growth. In Western Jutland we can simultaneously boast of having the lowest rate of unemployment in Denmark. We share the leading position in low unemployment with North Zealand according to the latest annual report from Statistics Denmark.
The biggest industry in Ringkøbing-Skjern Municipality is the food industry, including farming, fishing, energy- and machine production, and tourism, but there are of course jobs to be had within other sectors, also public ones.
Especially for the farming industry and our big production companies, it is difficult to attract sufficient qualified labour. Our companies both need ordinary unskilled and skilled employees, highly educated specialists, and people who may develop such potential in the long term. You can see actual vacant jobs under VACANCIES, and you can see more under job search.
International Environment
In Ringkøbing-Skjern we have an old tradition of an international mindset and co-operation, and we are proud to be a part of the global scene. Ringkøbing-Skjern Municipality is home to Vestas wind turbines and Arla cheeses, which are both giants on a worldwide scale. We are also famous for our world-class TOURIST ADVENTURES.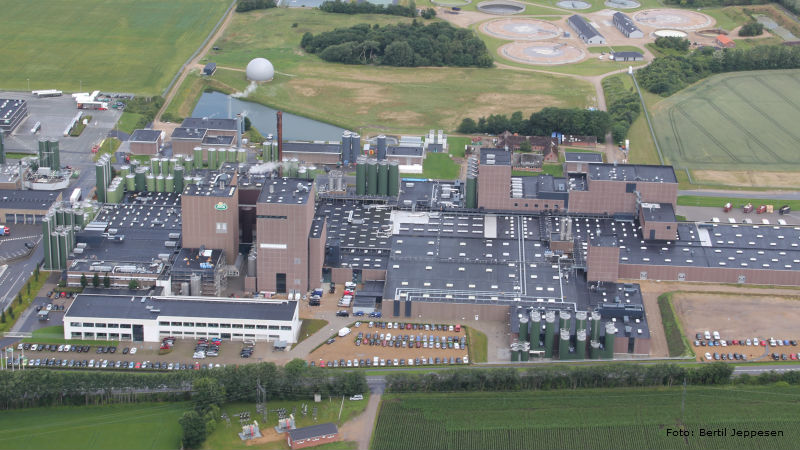 An international environment is therefore a characteristic of the many vacant jobs for highly educated people in the companies of Ringkøbing-Skjern. However, in many of the positions it is also of vital importance that you can communicate in Danish.
Therefore, you must prepare yourself for compromising in the beginning when it comes to choice of job and wait a bit for the dream job until you have learned Danish. In return as a foreign newcomer to Denmark, you are offered Danish classes.
Maybe you need to have your qualifications and educations recognized, so that employers can see what they correspond to compared to Danish educations. On the website of the Ministry of Higher Education and Science you can find a GUIDE with information about how to have your foreign educations assessed and recognized.
In Ringkøbing-Skjern Municipality we have many citizens who have moved to the municipality from abroad. We have citizens from a total of 99 different countries and all in all around 5,200 citizens from other nations live in the municipality.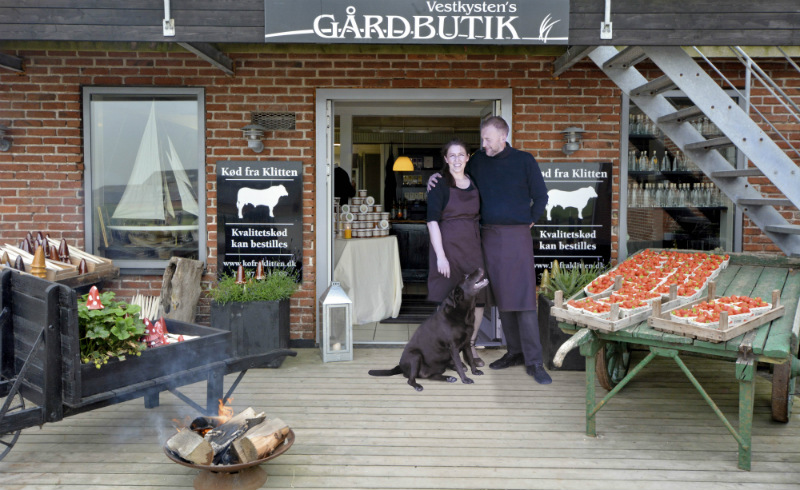 Foto: Vestkystens Gårdbutik
Entrepreneurial Environment
In Ringkøbing-Skjern Municipality we are renowned for our entrepreneurial spirit and environment of economic growth. The desire to start and run your own company has created thousands of jobs in the area. We pull each others' strings and strike when the good idea and opportunity arise. Ringkøbing-Skjern Municipality does everything they can to assist in the establishment and development of companies. At the TRADE COUNCIL you can i.a. get inspiration, advice, and free guidance if you consider setting up your own company. They can also tell you more about entrepreneurial environments. Use Google Translate for translation of the link-pages.
Here you can meet two Czech newcomers who, with the company TWENTY TWENTY COFFEE in Hvide Sande, have won the Entrepreneur of the Year Award 2022.
Residence- and Work Permit
Before arriving in Denmark and before you can start working it is important to find out whether you need a residence- and work permit. The rules depend on your nationality and qualifications, and they apply to all types of work. You can read more and find out what to do under MOVING - STEP BY STEP.
You can also find additional information about Danish conditions on this page under WAGES AND TAX and CONDITIONS OF EMPLOYMENT.