NemID/Digital Signature
NemID is your digital signature and is just as legally binding as your personal signature on a document.
NemID consists of a user-ID, a password, and a key card with one-time codes. When you log on, you first enter your user-ID and your password and after that a code from your key card. The card with the printed one-time codes is a laminated card the size of a credit card.
NemID can be used from most computers, smartphones, and tablets and does not need installation. You can for instance borrow a computer, use the computer of the library or use a computer of an internet café. All you need is to remember your user-ID, your password, and bring along your key card.
You need your NemID, as the Danish authorities are sending almost all mail to the citizens electronically, and to a great extent it requires that you use digital solutions when filling in forms to public authorities.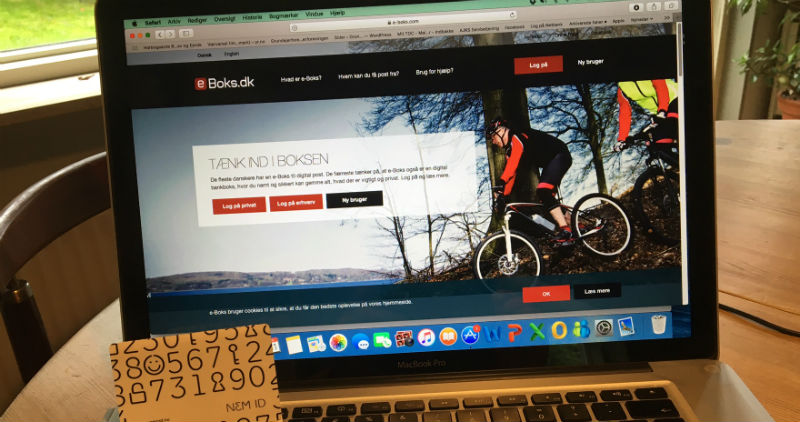 You also need NemID if you wish to use the electronic self-service options/netbank of the banks, just as a number of companies, i.a. insurance and pension companies give access to self-service solutions by means of NemID.
You can read more in English about NemID HERE and about electronic mail on E-BOKS.
About MitID
Throughout 2021 and 2022 all NemID users will migrate to MitID: Denmark's new digital ID. You can use MitID for the same task you have used NemID.
Digital solutions are renewed or replaced over time. That happens because of security requirements and new technology. MitID satisfy the newest requirements for security, so we also in the future can use the internet with confidence.
MitID is your digital ID that you will use to access the public self-service solutions. You will use the same log on whether you log on to your online bank or to do your taxes on skat.dk.
Guides MitID
On this page, Guides, you will find guides to how you get and use MitID - and how you protect your MitID.