NemID/Digital Signature
NemID is your digital signature and is just as legally binding as your personal signature on a document.
NemID consists of a user-ID, a password, and a key card with one-time codes. When you log on, you first enter your user-ID and your password and after that a code from your key card. The card with the printed one-time codes is a laminated card the size of a credit card.
NemID can be used from most computers, smartphones, and tablets and does not need installation. You can for instance borrow a computer, use the computer of the library or use a computer of an internet café. All you need is to remember your user-ID, your password, and bring along your key card.
You need your NemID, as the Danish authorities are sending almost all mail to the citizens electronically, and to a great extent it requires that you use digital solutions when filling in forms to public authorities.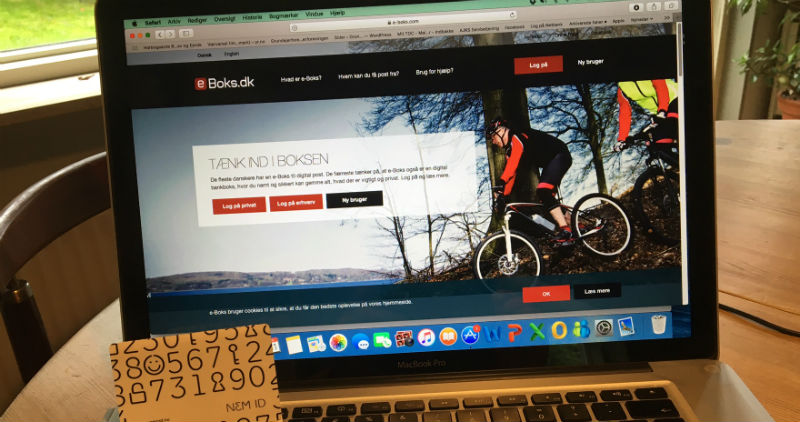 You also need NemID if you wish to use the electronic self-service options/netbank of the banks, just as a number of companies, i.a. insurance and pension companies give access to self-service solutions by means of NemID.
You can read more in English about NemID HERE and about electronic mail on E-BOKS.