Rental Costs
The rental cost of accommodation in the Ringkøbing-Skjern Municipality naturally depends on size, location, and standard. Information about rent, rental period, and rules of notice and maintenance must be included in the rental contract.
In connection with the occupancy agreement, a deposit will be charged guaranteeing the landlord being reimbursed in the case of a breach of contract when the tenant moves out. With most tenancies an additional 3-month prepaid rent, repayable when moving out, is charged.
Rent: Normally a monthly, prepaid rent is due by the 1st day of the month
Heating and Water: In addition to the rent, you normally pay an advance amount covering utilities (heating and water). Normally, meters calculating water usage have been installed. The price is regulated according to annual accounts showing whether too little or too much has been paid in advance.
Electricity is normally charged directly from the electric company. A meter shows electricity usage, and the price is also regulated according to annual accounts showing the consumption.
Housing Benefit Opportunity
If you are on a low income you may be entitled to apply for and receive housing benefit which is a public support with the purpose of reducing your rent. Housing benefit is allocated according to rules depending on rent, size of flat, number of residents, and income.
For more information, go to About living in Denmark.
Other Expenses
TV-AERIAL/BROADBAND CONNECTION TO THE INTERNET: In housing associations you will often have a joint TV-and broadband package arrangement, which is not included in your rent. In privately rented accommodation this is normally something you have to arrange yourself as a tenant. It may be an advantage for you to buy TV- and broadband packages as extras with a mobile phone subscription.
LICENS is charged by DR - the Danish Broadcasting Corporation - and must be paid by anyone owning a television, a computer with internet access, a smart phone with internet access, a tablet, or other units with internet access. The purpose of the media license fee is to ensure that we have media companies in Denmark, which are able to offer public service with no political, economic, and commercial affiliation.
PROPERTY TAX is a tax to be paid by owners of residential- and commercial property. It is included in your rent if you are a tenant, but will be separately charged if you are the owner of your own property.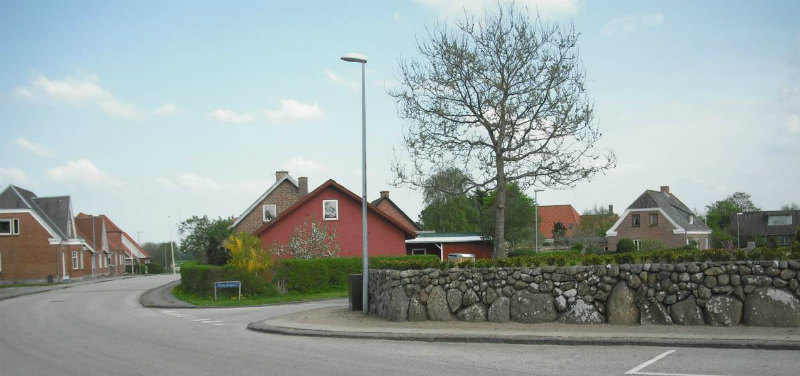 Foto: Hemmet